The plant-based industry is booming more than ever and vegan fashion brands are popping up everywhere. From vegan leather that looks like real leather to sustainable clothing made from eco-friendly plant fibers, it is becoming easier than ever to incorporate vegan fashion into daily looks.
Svala is a brand cashing in on the vegan trend with luxury handbags, purses, backpacks, and totes.
Natural Cork Clutch
Svala is a fashion brand offering beautifully made vegan handbags, purses, and totes. I fell in love with their Natural Cork Clutch handcrafted in Portugal. It's so stylish and I get compliments everywhere I go! You can discover it here.
Faux Snakeskin Purse
I love this faux snakeskin purse made from vegan Italian Leather. It has a classic look and matches almost anything. No one said we have to give up our favorite animal prints when we go plant-based! Try it on here.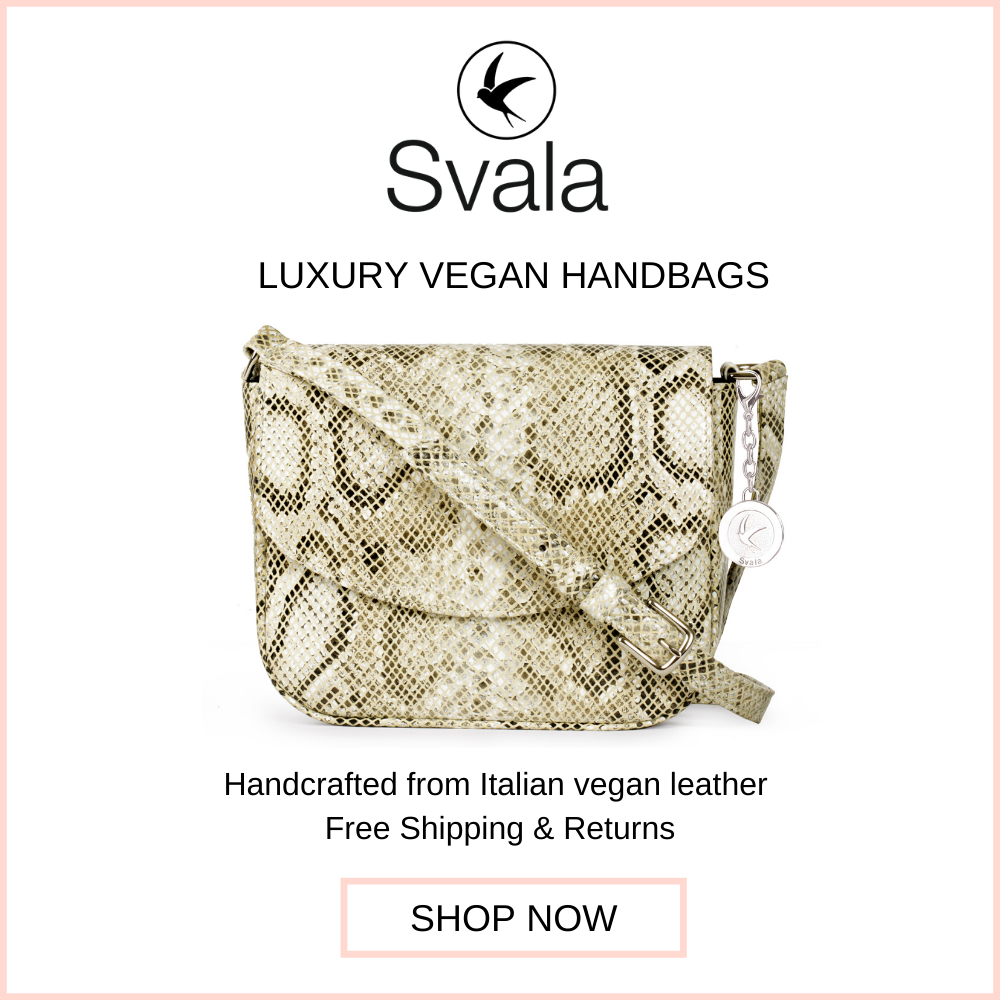 Simma Tote – 100% Vegan Italian Leather
This is my absolute favorite bag from Svala because it most mimics real leather while being 100% vegan! None will be the wiser when it comes to this stylish and multi-use tote. This style comes in black, brown, and creme so you can choose the one that best fits your wardrobe! Explore styles.
Whatever your style, Svala has something for everyone. Treat yourself or give the gift of plant-based fashion this year with Svala, vegan luxury fashion!